DNA-V Training & Professional Development​
DNA-V and related models in practice.​
DNA-V professional development course on demand
After years of pouring our heart and soul into a youth model of acceptance, mindfulness and positive psychology, we are thrilled to be able to spread it to the people who work with teens, no matter where they are or what their profession. Clinicians, counselors, social workers, teachers and more can benefit from integrating the DNA-V model into their work.
What does the course involve?
The course includes interactive professional classes that focus on youth development, how to account for an individual teen's adaptation, and how to build growth and vitality.
You'll get to watch teens in school groups participate in group DNA-V, and learn how to create such groups yourselves.
You'll also be able to see individual counseling sessions with teens, and discover how to integrate the techniques into your work.
Complete the training at your own pace. Access resources to improve your work with teens. No time limits and no renewals – one fee allows you to access the program for as long as you like.
Our goal – cutting edge theory and therapy for adolescents, delivered in a way that is easy, accessible and fun!
To find out more and sign up for your DNA-V PD course, visit the Praxiscet training site.
Watch our free webinars on demand
Supporting young people with climate change
For young people, the weight of climate change weighs heavily and there is a lot of worry and stress they carry. I expect that, like me, you are upset too and wondering how to talk with young people. DNA-V is a good model to help young people here. We can use DNA-V to help young people manage their stress and turn toward proactive and flexible responding.
For a link to the 1½-hour long webinar hosted by Louise Hayes, and to receive the presentation slides.
DNA-V training with Dr Louise Hayes
Louise Hayes conducts DNA-V training for professionals, including clinicians, counselors, social workers and teachers on how to use the model with adolescents, children and adults. She also works with schools on using acceptance, mindfulness and positive psychology in their settings.
Louise offers public and in-house courses and workshops, in-person, online, and on demand.
DNA-V training with Prof Joseph Ciarrochi
Joseph Ciarrochi provides DNA-V presentations and workshops to groups and organisations.
He also offers support and training around interventions, as well as training in a wide range of topics around emotional intelligence, ACT, and positive psychology.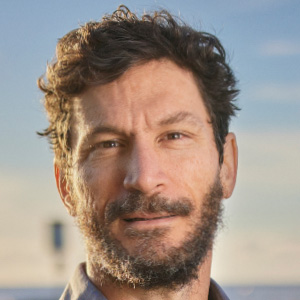 Training resources for people working with youth