Books for young people on DNA-V and allied models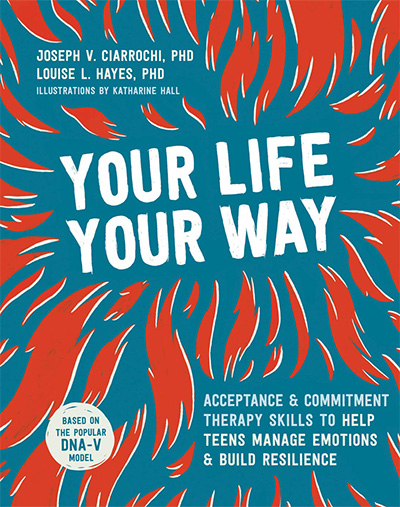 Your Life, Your Way: Acceptance and Commitment Therapy Skills to Help Teens Manage Emotions and Build Resilience. (2020). Joseph V. Ciarrochi & Louise L. Hayes.
Purchase your copy at New Harbinger.
"Your Life, Your Way speaks authentically to young people
setting out to figure out who and how they want to be. The authors'
DNA-V model is a practical, accessible framework that is clearly
grounded in well-researched principles of behavior change as well as
adolescent development. With meaningful questions to ponder and
exercises to build new skills, this book provides exceptional tools to
guide teens throughout their life's journey."
~ Siri Ming, PhD, BCBA-D, behaviour analyst and author of Using RFT to Promote Generative Language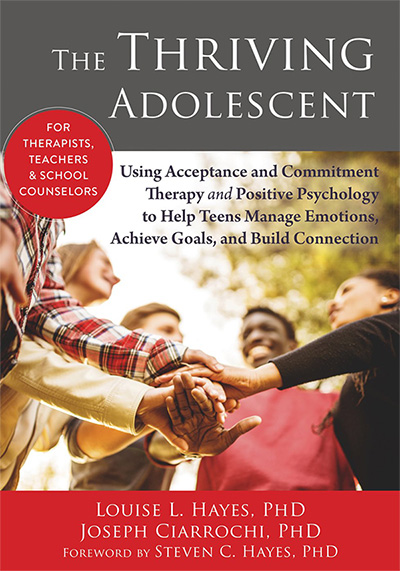 The Thriving Adolescent – Using Acceptance and Commitment Therapy and Positive Psychology to Help Teens Manage Emotions, Achieve Goals, and Build Connection. (2015). By Louise L. Hayes & Joseph Ciarrochi.
"For those searching for a resource that comprehensively covers the areas of adolescence, ACT, and positive psychology in one volume, then this book is for you. Furthermore, it introduces the DNA-V model. This model consists of an approach that is specifically tailored toward helping build psychological flexibility in young people by promoting growth, vitality, and valued action."
~ Loch F, Amazon review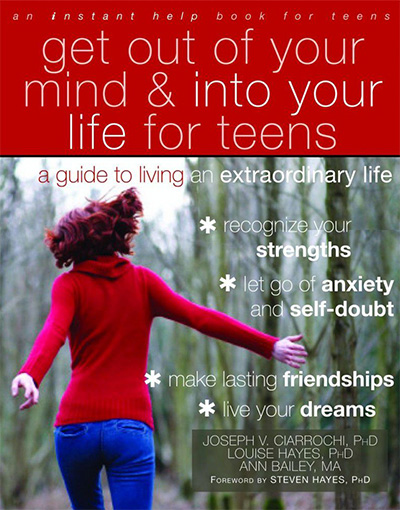 Get Out of Your Mind & Into Your Life for Teens – A Guide to Living an Extraordinary Life. (2012). By Joseph V. Ciarrochi, Louise Hayes & Ann Bailey.
"I am a school psychologist and so far have had positive responses with kids. This is a wonderful application of ACT geared towards teens. I found the book applicable, using real stories that my kids really related to. The book also uses a metaphor of a peaceful warrior, that works well with teens. The book uses empowering language that helps teens take responsibility for their own life. Offers effective strategies for managing difficult emotions."
~ Benjamin Bailey, Amazon review