Books for adults on DNA-V and allied models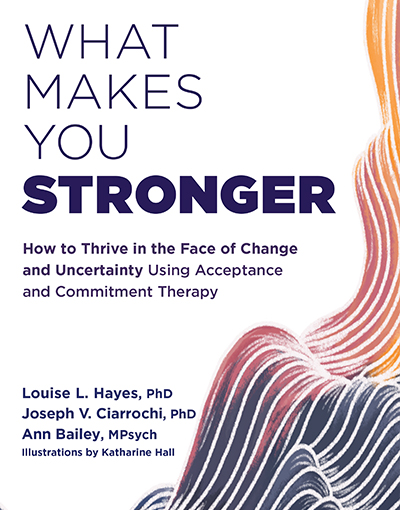 What Makes You Stronger – How to Thrive in the Face of Change and Uncertainty Using Acceptance and Commitment Therapy. (2022). Louise Hayes, Joseph Ciarrochi, and Ann Bailey.
Change happens – with our new book you can discover how to face it, and grow stronger in the process.
"Not just a quick-fix self-help book, What Makes You Stronger provides a manual for crafting a more fulfilling life through awareness and values-based action. Based on solid behavioral science as well as uncommon wisdom, this book invites the reader to discover sources of wellness both within and without."
~ Richard M. Ryan, PhD, clinical psychologist, professor at the Institute for Positive Psychology and Education at Australian Catholic University, and co-founder of self-determination theory.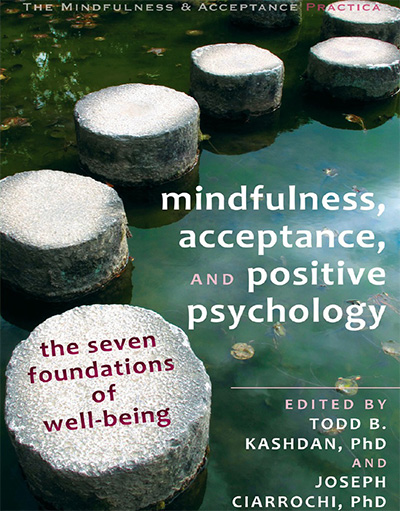 Mindfulness, Acceptance, and Positive Psychology – The Seven Foundations of Well-being. (2013). Todd B. Kashdan & Joseph Ciarrochi (eds).
"This book is a robust, novel compendium of how to live the good life. It opens mind-bending sensory doors into the world of positive psychology (PP), mindfulness, and Acceptance and Commitment Therapy (ACT). Even if you are a novice, the charts and easy-to-understand explanatory style assures easy sailing."
~ Judy Krings, Amazon review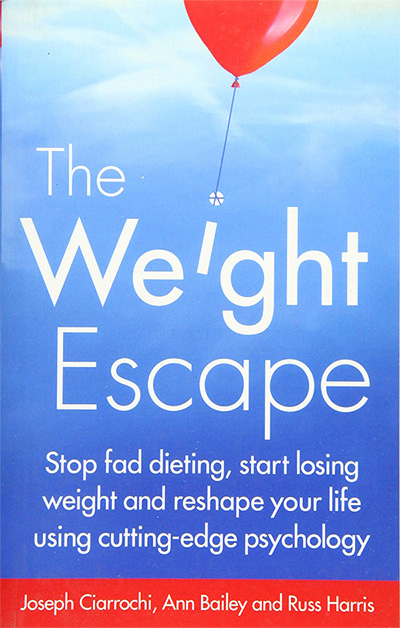 The Weight Escape – Stop Fad Dieting, Start Losing Weight and Reshape Your Life Using Cutting-Edge Psychology. (2014). By Joseph Ciarrochi, Ann Bailey & Russ Harris.
"With the help of the wisdom and down to earth practical guidance from this book I have been able to approach my relationship with food in a whole new way. Changing the habit of eating when I'm not hungry has helped me to maintain a healthy and comfortable weight whilst providing many opportunities throughout the day to practice mindfulness."
~ Kellie O'Connor, Amazon review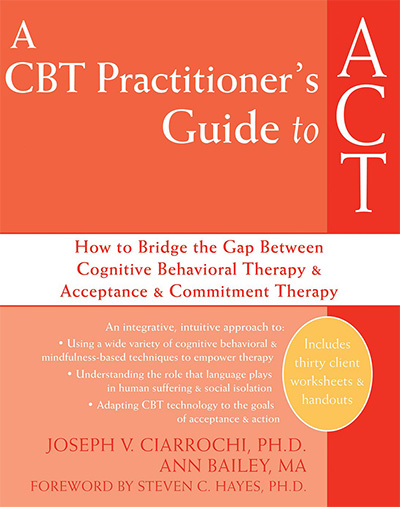 A CBT Practitioner's Guide to ACT: How to Bridge the Gap Between Cognitive Behavioral Therapy & Acceptance & Commitment Therapy. (2008). By Joseph V. Ciarrochi & Ann Bailey.
"This book provides one of the clearest, succinct explanations of Acceptance and Commitment Therapy (ACT). …After any chapter, you will be ready to infuse your clinical work with new strategies and techniques. If you are interested in the larger picture of what it means to be a therapist with an orientation toward acceptance and mindfulness, then this book offers answers."
~ Todd B. Kashdan, Amazon review
Applying Emotional Intelligence – A Practitioner's Guide. (2007). Joseph Ciarrochi & John D. Mayer (eds).
"I purchased this book for a class that I regularly teach to my students of which I have a new class every 13 weeks or so. At any rate, the material in this book helped me tremendously with my research and was also able to incorporate some of the information within my curriculum as well. Awesome book."
~ Julie D Lee, Amazon review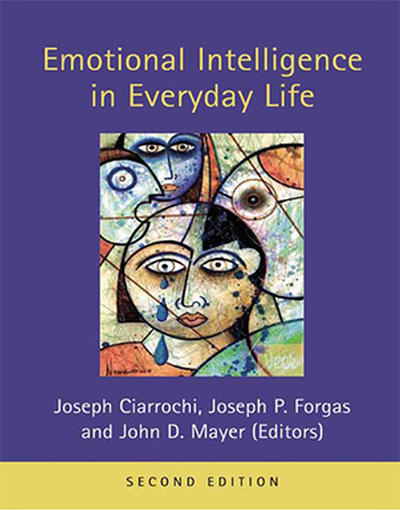 Emotional Intelligence in Everyday Life. (2nd edn, 2006). Joseph Ciarrochi, Joseph P. Forgas & John D. Mayer (eds).