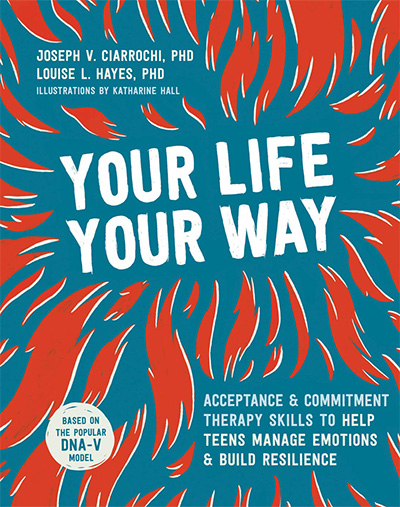 Your Life, Your Way: Acceptance and Commitment Therapy Skills to Help Teens Manage Emotions and Build Resilience. (2020). Joseph V. Ciarrochi & Louise L. Hayes.
Purchase your copy at NewHarbinger.
Find out more about this book on our Thriving Adolescent website.
"Your Life, Your Way speaks authentically to young people
setting out to figure out who and how they want to be. The authors'
DNA-V model is a practical, accessible framework that is clearly
grounded in well-researched principles of behavior change as well as
adolescent development. With meaningful questions to ponder and
exercises to build new skills, this book provides exceptional tools to
guide teens throughout their life's journey."
~ Siri Ming, PhD, BCBA-D, behaviour analyst and author of Using RFT to Promote Generative Language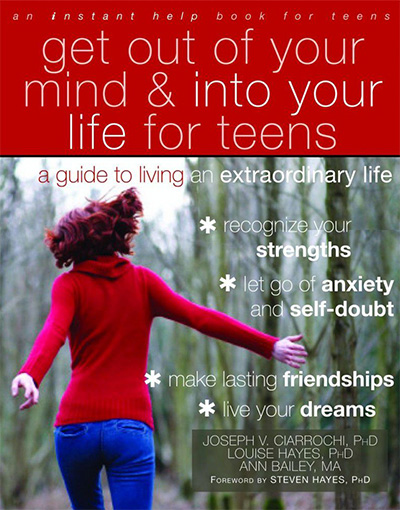 Get Out of Your Mind & Into Your Life for Teens – A Guide to Living an Extraordinary Life. (2012). By Joseph V. Ciarrochi, Louise Hayes & Ann Bailey.
"I am a school psychologist and so far have had positive responses with kids. This is a wonderful application of ACT geared towards teens. I found the book applicable, using real stories that my kids really related to. The book also uses a metaphor of a peaceful warrior, that works well with teens. The book uses empowering language that helps teens take responsibility for their own life. Offers effective strategies for managing difficult emotions."
~ Benjamin Bailey, Amazon review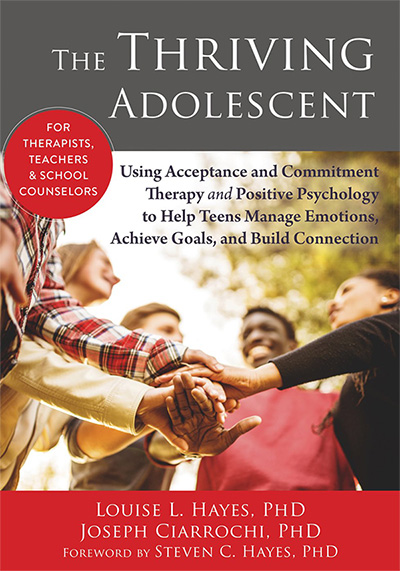 The Thriving Adolescent – Using Acceptance and Commitment Therapy and Positive Psychology to Help Teens Manage Emotions, Achieve Goals, and Build Connection. (2015). By Louise L. Hayes & Joseph Ciarrochi.
"For those searching for a resource that comprehensively covers the areas of adolescence, ACT, and positive psychology in one volume, then this book is for you. Furthermore, it introduces the DNA-V model. This model consists of an approach that is specifically tailored toward helping build psychological flexibility in young people by promoting growth, vitality, and valued action."
~ Loch F, Amazon review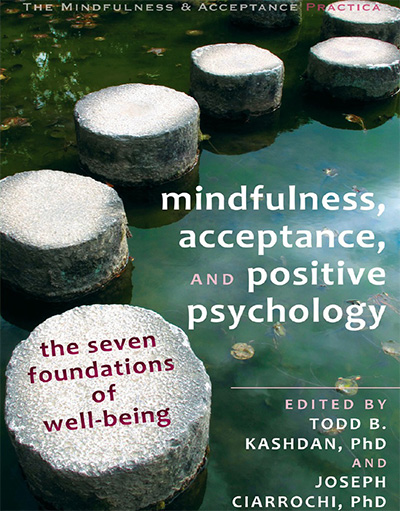 Mindfulness, Acceptance, and Positive Psychology – The Seven Foundations of Well-being. (2013). Todd B. Kashdan & Joseph Ciarrochi (eds).
"This book is a robust, novel compendium of how to live the good life. It opens mind-bending sensory doors into the world of positive psychology (PP), mindfulness, and Acceptance and Commitment Therapy (ACT). Even if you are a novice, the charts and easy-to-understand explanatory style assures easy sailing."
~ Judy Krings, Amazon review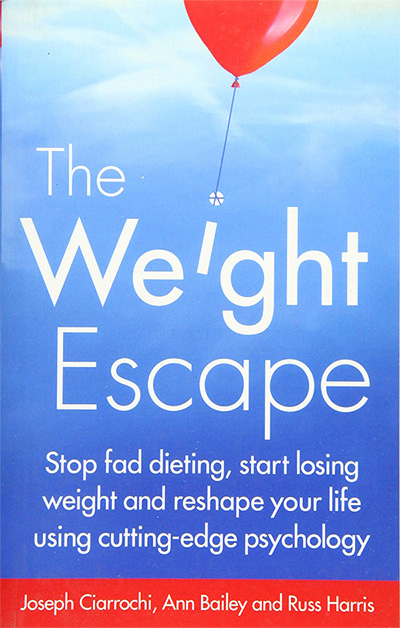 The Weight Escape – Stop Fad Dieting, Start Losing Weight and Reshape Your Life Using Cutting-Edge Psychology. (2014). By Joseph Ciarrochi, Ann Bailey & Russ Harris.
"With the help of the wisdom and down to earth practical guidance from this book I have been able to approach my relationship with food in a whole new way. Changing the habit of eating when I'm not hungry has helped me to maintain a healthy and comfortable weight whilst providing many opportunities throughout the day to practice mindfulness."
~ Kellie O'Connor, Amazon review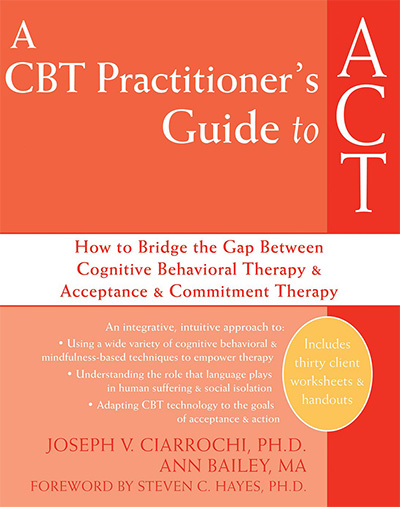 A CBT Practitioner's Guide to ACT: How to Bridge the Gap Between Cognitive Behavioral Therapy & Acceptance & Commitment Therapy. (2008). By Joseph V. Ciarrochi & Ann Bailey.
"This book provides one of the clearest, succinct explanations of Acceptance and Commitment Therapy (ACT). …After any chapter, you will be ready to infuse your clinical work with new strategies and techniques. If you are interested in the larger picture of what it means to be a therapist with an orientation toward acceptance and mindfulness, then this book offers answers."
~ Todd B. Kashdan, Amazon review
Applying Emotional Intelligence – A Practitioner's Guide. (2007). Joseph Ciarrochi & John D. Mayer (eds).
"I purchased this book for a class that I regularly teach to my students of which I have a new class every 13 weeks or so. At any rate, the material in this book helped me tremendously with my research and was also able to incorporate some of the information within my curriculum as well. Awesome book."
~ Julie D Lee, Amazon review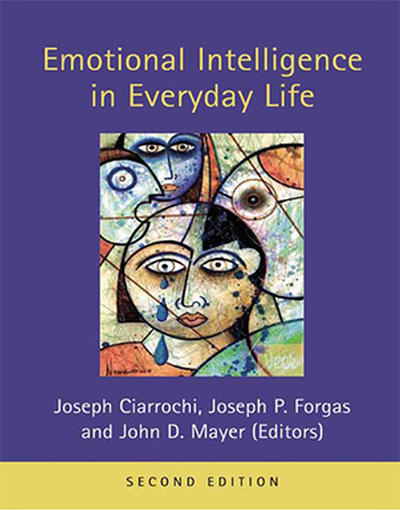 Emotional Intelligence in Everyday Life. (2nd edn, 2006). Joseph Ciarrochi, Joseph P. Forgas & John D. Mayer (eds).